The TAKE ACTION NOW Guy: Marty Dickinson
Your Best Year Ever with Marty Dickinson, the Take Action Now Guy!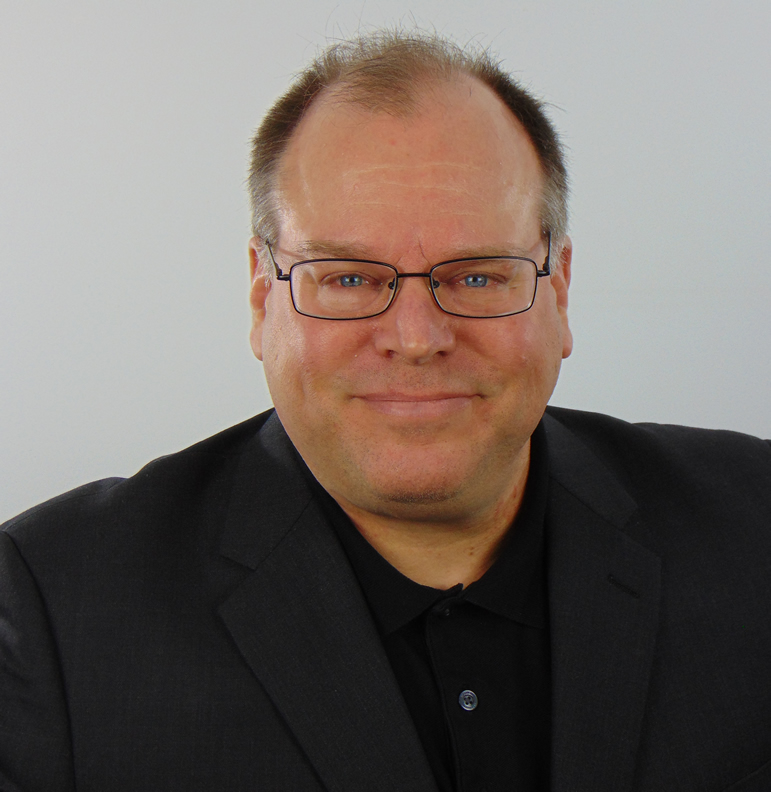 Marty Dickinson works with business owners who want to charge more, scale faster and get red hot leads…
to call THEM.
He has helped thousands to determine and pursue their true desires for business growth while maintaining balance in their lives.
Marty's 6-step A.C.T.I.O.N. System has helped new coaches, speakers and service providers evolve into
7-figure businesses as well as double sales for
traditional companies.
Available for:
Virtual Lives and Summits
Specialty Presentations and Panels
Podcast Interviews
Clubhouse Guesting and Moderating
Presentation Topic #1: Breaking $100K: A 6-Step Business Growth System that Works Every Time for Every Industry
The Problem: Business owners and marketers have great products and services to offer, but cannot seem to break beyond the $100,000 per year revenue mark.
The Root of the Problem: Struggling business owners are working so hard in their business that they don't have time to consider there is a proven sequence to growth.
The Solution: The true secret to always having all the leads and sales you want for your business is to write a non-fiction book, spread your method through speaking and use the internet to broaden your reach. This 3-way triangle is made possible by the 6-step sequence Marty has developed called the A.C.T.I.O.N. System.
The Opportunity: Marty can help your group to make a new start from wherever they are in the business cycle. All they have to do is discover where they are in the A.C.T.I.O.N. process and plug-in.
Sample Introduction for "Breaking $100K"
Before you have any chance of breaking seven figures in your business, you have to break the $100K mark first. Our next speaker ran his services business for eight years at the $50,000 mark before catapulting his revenue in 2004 beyond $250,000 in less than six months. What was the difference? Taking the right action at the right time, and in the right sequence. Surprisingly, the method he discovered still works today…every time…for every industry, as described in his two editions of Web Marketing All-in-One for Dummies (Wiley). He has trained business owner audiences supplied by Constant Contact, National Speakers Association, AuthorU, and Colorado Independent Publishers Association (CIPA) and currently co-hosts a weekly room on Clubhouse, with Lois Creamer, called "Make Money Speaking." If you are ready to learn the keys to charging more, scaling your business and getting read hot leads to call you, then get ready to take some REAL action now in your business. Please help me welcome Marty Dickinson.
Presentation Topic #2: Accomplish Anything...Even in a Covid-Crazy World
The Problem: More businesses are shutting down their websites and closing their doors than ever before. Marriages are dissolving. Obesity is rampant. People are living in fear of the pandemic, government and…other people.
The Root of the Problem: After questioning his own aspirations in 2012, Marty began asking business owners and corporate employees the simple question, "What do you want?" Of more than 600 responses, only 2% could provide a detailed answer.
The Solution: Marty's 2020 book, Lions Always Win: How to Spot What You Want in Business and Life…and Get it Too (Snowy Ridge Books), has been called "the missing chapter of Think and Grow Rich," and "a personal retreat for eliminating failure in anything large or small."
The Opportunity: Whether your audience has reached a plateau, or is paralyzed in their pursuit of progress, Marty will provide the starting point for breaking through mediocrity!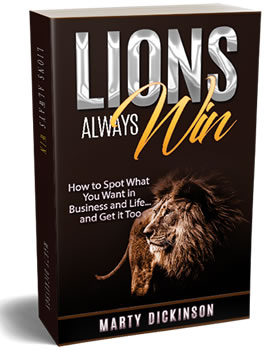 Sample Introduction for "Accomplish Anything" Presentations
If your business is stuck or going through a downward trend, our next speaker believes he knows why. More importantly, he has a simple two-step solution for you to begin taking action with…today…during his presentation to turn things around. If you've been questioning your direction in business or life, you are in the right place today! He is the author of Lions Always Win: How to Spot What You Want in Business and Life…and Get it Too, as well as a
25-year owner of a marketing agency called Here Next Year. If you're ready to discover how to accomplish anything, please help me welcome Marty Dickinson.
Official Bio for Marty Dickinson
Marty Dickinson is the CEO of Here Next Year, LLC, a 25-year marketing agency, combining non-fiction book development, speaker mentoring and internet marketing for business growth. He enjoys sharing what he's learned by guesting on podcasts and virtual live events.
Marty is a sought-after expert in overcoming adversity in business and internet marketing strategies. Most importantly, he is a husband of 31 years to his high school sweetheart and a dad of an adult son and a feisty teenage daughter. Marty is a former youth coach for baseball, basketball and girls softball. he is an avid downhill skier residing in Colorado.
Presentation #3: Crushing it with Clubhouse
Get a jump start on your new Clubhouse membership and let Marty inspire your audience to embrace Clubhouse as part of your marketing plan. He will present the most important of over 50 best practices. Bring in Marty to your Zoom or online conference as a stand alone speaker or as part of a group, as shown in the photo below.
Sample Introduction for "Crushing it with Clubhouse"
Our guest today believes Clubhouse is the first social network to be launched in the past ten years that is a true game changer for business owners. He is the 25-year owner of marketing services agency Here Next Year, co-author of two editions of Web Marketing All-in-One for Dummies, and author of his most recent work, Lions Always Win: How to Spot What You Want in Business and Life…and Get it too. Today, he will reveal a variety of best practices to get you started with Clubhouse so you'll be inspired to engage with it instead of thinking of it as yet another shiny object and distraction. If you are ready to Crush it with Clubhouse, please welcome Marty Dickinson.
Marty's Speaking Experience
Marty's first speaking gig was in 2003, where he taught Search Engine Optimization and website copywriting techniques to clients of a graphic design company.
In 2004, he launched his first book, Winning the Internet Dogfight, and conducted 15 paid workshops for audiences supplied by NSACO co-founder, Joe Sabah, which led to further speaking opportunities for audiences supplied by Constant Contact, DaVinci Institute, Colorado Independent Publishers Association (CIPA), AuthorU, New Business Connections, Inc (NewBCI), National Association of Professional Organizers (NAPO), and National Speakers Association (NSA Charlotte chapter and 2014 national convention).
In August of 2019, just as Zoom was becoming established, Marty quickly realized the future of virtual live as a primary presentation tool. So, he started a five-month intensive where he led a small group of speakers, authors and business owners to meet weekly to explore, test and develop best practices for presenting in a virtual live format. 
Today, Marty has guested on business podcasts including Shatter the Mold and Coffee with Entrepreneurs. He has recently finished his podcast testing phase and is in his final stages of launching his podcast "Million-Dollar Nugget," (February 2021).
Marty's Event Facilitation Experience
Marty's facilitation experience began as a  Toastmasters member, serving as a district officer (Area Director 2001 and Division Director 2002, TLI Trainer). He was Master of Ceremonies for nearly a dozen Toastmasters contests and created the contest checklist still used today by clubs throughout Colorado. 
The competitive and stressful environment of Toastmasters contest facilitation inspired Marty to host his own events beyond Toastmasters. In December of 2019, he launched a pilot event called Speaker Theater to provide new speakers with a way to gain experience speaking in front of a larger audience than a typical Toastmasters club or Meetup group. The pilot was successful and was scheduled for an event in 12 major cities throughout the U.S. and then Covid-19 shut down in-person venues. Marty is excited for re-launching Speaker Theater post-Covid.
"Dynamic, knowledgeable, expert, animated, friendly, accessible. LOVE the dog!"
Steve Hyde, HydeOnHealthCare.com
"Speaker has great examples, enthusiasm, audience engagement. I liked the dog sign, the books, and introducing Hazel in the audience."
Amy McGrath
"This speaker will inspire you to take action on your dreams. Most importantly, Marty is sincere in his encouragements because he really believes in your ability to succeed in whatever you set your mind to do."
Russell McCall
"Provides good transformational stories of clients he's worked with who took action on something and had good to great reults."
Anastasia Button, Scale Your Leadership
"If you are looking for a speaker to open up your event, Marty Dickinson will be your guy to get your audience revved up."
Cindy Saylor
"The speaker was very articulate and energetic. He uses a great acronym to get his point across."
David Cowley, Innovating Solutions Properties, LLC.
"Marty has great stage presence and engages with the audience."
Lonn
"Marty is inspiring and exciting!"
Hazel Ramsbotham
"Marty Presents information in a way that's not too much for me to digest. Paces himself well."
Anshuman Purohit
"Marty is an energetic speaker with good projection."
Anonymous
"Fun, professional, likeable, upbeat speaker."
Anonymous
"He has a passion for the subject that is engaging as well as informative. "
Anonymous
Invite Marty to Speak at Your Event
Marty Dickinson is available to guest on your podcast or virtual live. Contact him through the way you feel most comfortable. Marty replies to all speaking invitations himself, usually within just an hour or two.
Phone: 303-913-4813 (Send text message to see if available for a call).
Scheduler: Choose a day and time that's convenient for you here >>.
Email: MartyD@HNYProjects.com