The "Thumb in the Back" Guy: Marty Dickinson
Marty Dickinson works with organizations who want to find and connect with their perfect-fit customers so that the sales process happens naturally and delivers long-term customer loyalty. These goals are achieved through a combination of writing, speaking and internet marketing.
Click the Thumbnails to View and Download
Marty's Speaker One-Sheets
Non-Fiction Book Development
for NSA Chapters
Speak and Sell Services
for Business Owner Audiences
Build Your Club Membership
for Toastmasters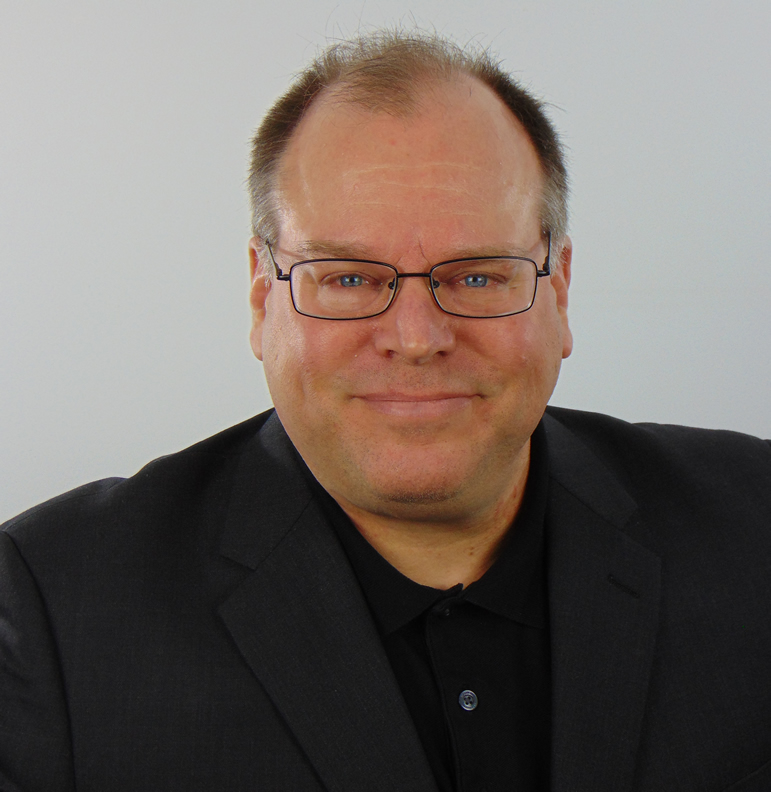 Benefits to Your Audience
Gain confidence for every situation.
Focus on success instead of failure.
Handle greater responsibility with ease.
Improve relationships with bosses and coworkers.
Magnify your value to the company.
Eliminate embarrassment when speaking up in meetings.
Develop leadership qualities by doing.
Close more sales.
Get 5-star reviews.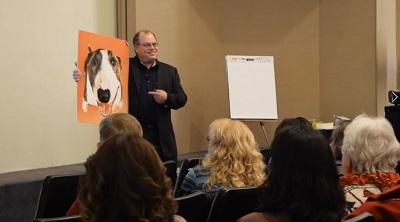 Virtual live events and summits.
In-person live conferences and retreats.
Specialty workshops and panels.
Podcast interviews and Facebook group lives.
Clubhouse guesting and moderating.
Collaborative events.
Specialty coaching appearances.
Official Bio for Marty Dickinson
Marty Dickinson is the CEO of Here Next Year, LLC, a 25-year marketing and professional speaker development agency. He enjoys sharing what he's learned by guesting on podcasts and presenting on virtual and in-person live stages. In May 2021, Marty founded Speakers Speak LIVE, a weekly, international, virtual live event for professional speakers to practice their speaking and event facilitation skills. The format inspires participants to keep a positive mindset, collaborate with a wide diversity of attendees, and communicate effectively with internationally dispersed members in planning for, and conducting, a successful professional meeting.
Marty has mentored hundreds of working professionals and students to overcome their fear of public speaking. He believes employees of any company, from line workers to management, can benefit from adopting his community-driven presentation practice skills development format.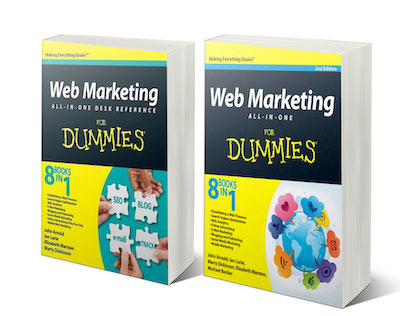 In this 10-minute video, Marty is speaking to a small group of professional speakers and suggesting three ways to modernize their approach to giving presentations.
In this 20-minute podcast, Marty discusses his new weekly virtual presentation practice group Speakers Speak LIVE and why it's so important to practice speaking in a virtual setting with a supportive audience.
Marty co-hosts the Make Money Speaking club on Clubhouse with Lois Creamer.
Marty's Speaking Experience
Marty's first speaking gig was in 2003, where he taught Search Engine Optimization and website copywriting techniques to clients of a graphic design company.
In 2004, he launched his first book, Winning the Internet Dogfight, and conducted 15 paid workshops for audiences supplied by NSACO co-founder, Joe Sabah, which led to further speaking opportunities for audiences supplied by Constant Contact, DaVinci Institute, Colorado Independent Publishers Association (CIPA), AuthorU, New Business Connections, Inc (NewBCI), National Association of Professional Organizers (NAPO), and National Speakers Association (NSA Charlotte chapter and 2014 national convention).
In August of 2019, just as Zoom was becoming established, Marty quickly realized the future of virtual live as a primary presentation tool. So, he started a five-month intensive where he led a small group of speakers, authors and business owners to meet weekly to explore, test and develop best practices for presenting in a virtual live format. 
Marty's Event Facilitation Experience
Marty's facilitation experience began as a  Toastmasters member, serving as a district officer (Area Director 2001 and Division Director 2002, TLI Trainer). He was Master of Ceremonies for nearly a dozen Toastmasters contests and created the contest checklist still used today by clubs throughout Colorado. 
The competitive and stressful environment of Toastmasters contest facilitation inspired Marty to host his own events beyond Toastmasters. In December of 2019, he launched a pilot event called Speaker Theater to provide new speakers with a way to gain experience speaking in front of a larger audience than a typical Toastmasters club or Meetup group. The pilot was successful and was scheduled for an event in 12 major cities throughout the U.S. and then Covid-19 shut down in-person venues. Marty is excited for re-launching Speaker Theater post-Covid in fall of 2021 as venues reopen.
Marty enjoys assisting others wanting to learn how to build their businesses through speaking as he hosts the Speakers Speak LIVE weekly practice sessions for professional speakers. He is also the founder of Speakers Speak Group on Facebook where you will have access to a private podcast for speakers called the "Million-Dollar Nugget."
Reviews of Marty's Speaking
"Dynamic, knowledgeable, expert, animated, friendly, accessible. LOVE the dog!"
Steve Hyde, HydeOnHealthCare.com
"Speaker has great examples, enthusiasm, audience engagement. I liked the dog sign, the books, and introducing Hazel in the audience."
Amy McGrath
"This speaker will inspire you to take action on your dreams. Most importantly, Marty is sincere in his encouragements because he really believes in your ability to succeed in whatever you set your mind to do."
Russell McCall
"Provides good transformational stories of clients he's worked with who took action on something and had good to great reults."
Anastasia Button, Scale Your Leadership
"If you are looking for a speaker to open up your event, Marty Dickinson will be your guy to get your audience revved up."
Cindy Saylor
"The speaker was very articulate and energetic. He uses a great acronym to get his point across."
David Cowley, Innovating Solutions Properties, LLC.
"Marty has great stage presence and engages with the audience."
Lonn
"Marty is inspiring and exciting!"
Hazel Ramsbotham
"Marty Presents information in a way that's not too much for me to digest. Paces himself well."
Anshuman Purohit
"Marty is an energetic speaker with good projection."
Anonymous
"Fun, professional, likeable, upbeat speaker."
Anonymous
"He has a passion for the subject that is engaging as well as informative. "
Anonymous
Invite Marty to Speak at Your Next Event
Need an Emergency Replacement? Marty Dickinson enjoys filling-in when podcast and interview hosts suddenly discover their scheduled guests have fallen ill. Send a text message or call Marty Dickinson when an emergency arises and, when scheduling permits, he can fill the gap within just ten minutes.
Speaking Engagement Booking: Marty's "Practice Makes Possibility" program can be delivered to virtual in-person, live in-person, and hybrid settings. He prefers to stay within the U.S. at this time and offers reduced rates for local Colorado opportunities.
24-Hour Guaranteed Reply: Contact Marty using the method that's most comfortable for you. Marty replies to all speaking invitations himself, usually in just an hour or two, but certainly within any 24 hour period.
Phone: 303-913-4813 (Send text message to see if Marty is available for a call or leave a voicemail for prompt reply).
Online Scheduler: Choose a day and time that's convenient for you to discuss your speaking opportunity with Marty here >>.
Email: Marty@MartyDickinson.com